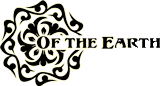 Site Map
Handmade Paper
Wedding Supplies

Invitation Supplies

Invitations
Flowers
Ribbon




20" x 30"

Wildflower seed embedded papers

are

found here.

We have

over 35,000 seed paper sheets in stock.

Custom Paper Options
Next 6
Discount Schedule (taken after checkout):

101-300 sheets =
15% off retail


301-500 sheets =
20% off retail


501+ sheets =
30% off retail


Cotton papers - Tree Free - Recyclable - Renewable - Responsible

The fibers shown here include Abaca, Sabai, Sisal, Cotton and Lotka. They are all earth friendly paper choices.

Abaca
Next 6

1-6 * 7-12 * 13-18 * 19-24 * 25-30 * 31-36 * 37-42 * 43-48
* 49-54 * 55-60 * 61-66 * 67-72 * 73-78 * 79-84 * 85-90

Add custom tearing to your order. $1 per card

Include a note or email with your order stating the size you desire.
IMPORTANT
Custom tearing may delay shipping depending upon the amount to be torn.

Once a stack shows a zero balance it is replaced with a brand new stack.

Order from these if you need less then our thirty sheet minimum for a

custom handmade paper

order.

The paper ingredients can be itentified with a quick phone call.

Bachelor Buttons! These great flowers are used in our papermaking, for invitation embelishments, as pressed flowers and as pressed flower stickers. You can even request that we put bachelor button seeds in your custom paper to produce a small garden when planted. Give this paper as gifts, for invitations, bookmarks or even as a renewable wedding favor. If you dig around, you can find all of that and more on our site!

This photo was taken in our field of bachelor buttons that we grew last summer!
Copyright 2018 All Rights Reserved Of The Earth Seattle, Washington

| | | |
| --- | --- | --- |
| | | |