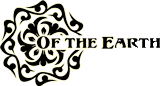 Site Map
Handmade Paper
Invitation Supplies

Wedding Supplies

Invitation Kits
Invitations
Flowers
Ribbon
Order Now - Toll Free 1-888-294-1526

Earth Friendly Fiber Paper
All of our paper stock is sustainable, recyclable and earth friendly. No trees fibers found here! You will find cotton, abaca, sabai, sisal and lotka plant fibers in use for our papermaking.

18" x 24" Sheet $10.00

These pictures show a 5" x 7" section of the larger full deckle edge handmade paper sheets.
| | | | | |
| --- | --- | --- | --- | --- |
| | | | | |
| #1 | #2 | #3 | #4 | #5 |
| | | | | |
| | | | | |
| #8 | #9 | #10 | #12 | #13 |
| | | | | |
Each sheet of our handmade paper equals:

16 - 4.5" x 6" flat cards or
12 - 6" x 6" flat cards or
12 - 4" x 9" flat cards or
10 - 5" x 7" flat cards or
8 - 6" x 9" flat cards or
8 - 6" x 9" bi-folds or
6 - 6" x 12" bi-folds or
4 - 7" x 12" bi-folds


Add custom tearing to your order. $1 per card

Include a note or email with your order stating the size card you desire.
IMPORTANT
Custom tearing may delay shipping depending upon the amount to be torn.

Paper orders will be rolled when practical to reduce shipping costs. Flat shipments are available but require additional postage.

100% cotton papers - Tree Free - Recyclable - Renewable - Responsible
Bachelor Buttons! These great flowers are used in our papermaking, for invitation embelishments, as pressed flowers and as pressed flower stickers. You can even request that we put bachelor button seeds in your custom paper to produce a small garden when planted. Give this paper as gifts, for invitations, bookmarks or even as a renewable wedding favor. If you dig around, you can find all of that and more on our site!

This photo was taken in our field of bachelor buttons!

Discount Schedule (call for order code):

101-300 sheets =15%


301-500 sheets =20%


501+ sheets =30%