On this page you can order the cut paper strips to make belly bands for your invitations. The bands measure two inches wide by eleven inches long and will fit around our 6x9 bifold style invitations or our 7x10 bifold invitations. By adding our hand dyed silk ribbon or our eco-twist paper twine you can further enhance your invitation.
We secure these at the back of the invitation using just a simple application of paste or a 1/2" square photo mounting tab. You should make sure that when you apply the band it can slide off the top or bottom of the invitation so that your guest will not have to struggle. By coordinating your paper and ribbon colors here you can continue the theme you want to establish for your event.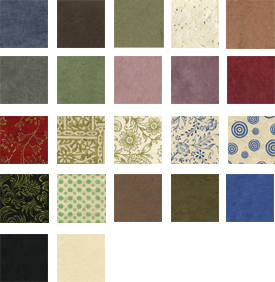 Our handmade papers are formed one at a time with a mould and deckle. They are made with 100% post industrial waste and are 100% tree free, acid free paper. Embedded in this stock is our unique North American Wildflower seed blend. The seeds will need four hours a day of direct sunlight with constant watering until established. The plants can grow to as tall as three feet. The seeds include Snapdragon (Annual), Petunia (Annual), Beardtongue (Perennial), Daisy (Perennial), Thyme (Perennial), Poppy (Annual), Foxglove ( Biennial/Perennial ), Catchfly ( Biennial/Perennial ), Maiden Pinks (Perennial), Chamomile (Perennial). This blend is specifically designed to allow us to print directly onto the handmade seed paper and for safe propagation across North America.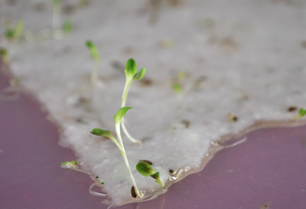 Germination may begin as quickly as one week or may take up to six weeks depending on your regional growing zone and planting depth.  We recommend just 1/4 inch of soil coverage.


Copyright 2021 All Rights Reserved - Of The Earth 7706 Aurora Ave. N, Seattle, Washington 98103
Local/International 206.462.7022, Fax 206.462.7024 Toll Free US 1.888.294.1526
Paper
Invitations
Kits
Ribbon
Favors
Supplies