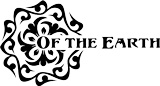 Links to Helpful Invitation Components
Many of the wedding invitation supplies shown here and throughout our site can ship to you today. Custom invitation vellum printing will take just one week, custom handmade paper wedding invitations also ship one week from proof approval. If you need invitation supplies fast please feel free to call your order in to our toll free number. Online orders are processed with the same fast service as phone orders.
While we welcome custom handmade paper orders, if you need immediate shipping please select your handmade paper from our many stock choices. Be sure to include blank clear 8.5" x 11" vellum sheets for your invitation overlays as handmade paper is not universally printer friendly. We also supply cut to size vellum sheets to fit our 4.5" x 6" invitation and our 5x7 invitation styles. For your envelopes we recommend our recycled paper as the best choice for complimenting the white tone of our handmade paper. Recycled 8.5" x 11" stock in text and cover weight is available for your response cards, reception cards and direction cards. You can also order the same stock cut to unique sizes.
Finish your invitation assembly with our hand dyed silk ribbons. To maintain a natural feel you can also order our pressed botanical attachments. For instructions on how to tear, punch and assemble your wedding invitations please see the 'assembly instructions' link below.
Our invitations are sold as complete sets or as individual components. We sell every part of the invitation as a separate item so you have the opportunity to mix and match. This also allows you to do some or all of the construction on your own. If you would like to punch holes and tie your own ribbon you save $1.50 per invitation. Looking for a green wedding? Our earth friendly approach makes for a low impact event. Recycled components? You bet!
All of our invitation styles can be made with any of our handmade papers. These are mix and match with many do it yourself options.

Copyright 2023 All Rights Reserved - Of The Earth 7706 Aurora Ave. N Seattle, Washington 98103
Local/International 206.462.7022, Fax 206.462.7024 Toll Free US 1.888.294.1526
Paper
Invitations
Kits
Ribbon
Favors
Supplies