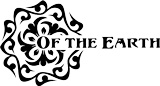 Handmade Flower Sticker Packs
The finishing touch to any invitation is the embellishment. Use these real pressed flower stickers to seal envelopes, hold vellum in place or as an adornment. Unlike most pressed flower stickers on the market, these are not chemically dyed. These are all natural straight from the plant to you. These packs of 12 are all $6.00 each.

Also available - pressed flowers to make your own stickers. For a do-it-yourself option Click here.
Order blank sticker sheets here
We also carry stickers that use our handmade cotton paper here.
Red Verbena

Purple Verbena

Blue Hydrangea

Queen Anne's Lace

Purple Larkspur

Lavender Hydrangea

Sunflower

Mini Daisy

Pink Larkspur

Lavender Larkspur

White Larkspur

Green Star

Bachelor Button Petal

Minirosa Flower Petal

Baby's Breath 2"

Baby's Breath 1"

Leather Fern 1.25"

Order in bulk to eliminate packaging!

(click add to cart)

You get a break on the shipping and save on waste!

Clear packaging is

biodegradable!

Plumosus Fern 2"

Bulk Packaging.

Baby's Breath 2" Sticker, Sold Individually - $0.50

Pink Bachelor Button Petal, Sold Individually - $0.40

Copyright 2021 All Rights Reserved - Of The Earth 7706 Aurora Ave. N Seattle, Washington 98103
Local/International 206.462.7022, Fax 206.462.7024 Toll Free US 1.888.294.1526
Paper
Invitations
Kits
Ribbon
Favors
Supplies