Satisfied customers since 1995, in their words here since 2001.
Just wanted to send a note, to say thanks for making such a great product!
Attached is a photo of a suite made from your paper
.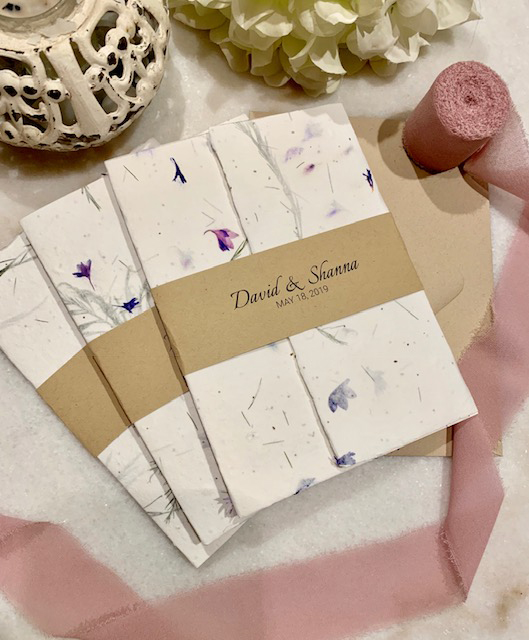 Hi Kevin,
We just wanted you to know that everything arrived and we are thrilled!  Thank you so much for everything. It was a total pleasure doing business with you!
Warm regards,
Carolyn
Kevin,
I meant to tell you that I received the order and it looks great!
Thanks for your help,
Alice
Thank you SO much!!! The butterflies are gorgeous!!!
Samaria Cox-West
Thank you Kevin for personally following up about my order and providing an update without my even asking! You are exceptional and for your excellent customer service, I thank you! Even though it didn't work out as planned because of your care, I will return as a repeat customer and tell others about your company! Again, thanks for your assistance and the follow-up! It really made things feel better...
Kind regards,
Shaunya Murrill
Hi Kevin,
I just wanted to thank you once more for all of your help! The invitations turned out BEAUTIFUL and I couldn't be more happy :)
Warmly,
Camille
Hi Kevin,
I just received the package and i am BLOWN AWAY by how beautifully the invites turned out.
Thank you once again for being so patient with me throughout this process, for all of your advice and guidance and for your amazing workmanship!!!
I am so happy i found your products and that we went this direction as opposed to something generic.
I'll be in touch over the coming weeks for day-of wedding stationary and flower confetti.
Thanks again and speak soon.
Warm regards,
Maxi
Good morning!
We picked up our invitations from the post office and they are incredible. Thank you so very much!
We will be assembling them in two weeks so if we have any questions, I'll be in touch. Otherwise, thank you again!
All the best,
Liz
Thanks so much Kevin!
You all have been so helpful for this wedding planning, it's much appreciated :)
Best, Candice
Hi Ardis & Kevin
I am nearly in tears !,,, sorry but the papers you sent me are soooooooo amazing 😁❤️🙃❤️ I almost can't breathe going through this incredible array of handmade papers - Thank you Thankyou Thank you
Such awesomeness is treasured and I thank you for sending me the gift of such joy 🙃😁🙃❤️
Your extremely incredibly overjoyed client
Liz Vitols
Kevin,
Yes! They arrived shortly after I spoke to your company. We love them!!! They are beautifully crafted and combine two things our mommy truly loved...butterflies and flowers. We appreciate you refunding the extra shipping cost but are more than happy to pay for your quality product.
Thank you for the workmanship, the quick turnaround and the gentle way you spoke when we talked.
We believe our mommy would be very happy with this selection. By the way, her name is Mary Alyce Baughman and she lived to 90 years (we would have loved to have her 90 more).
GOD Bless "Of the Earth"
Angela "Angie" Bowie
Thanks for such great service! Really appreciate the help!
Hi Kevin!
I received the escort cards today and am very pleased with how they turned out. I have submitted payment for the faster delivery, as requested. I can't thank you enough for your patience, advice and the professional manner you and your company exhibited throughout this process. As you can well imagine, wedding planning is highly charged, with many moving parts but choosing your company to help us was one of the best choices we could have made. Thank you again for all your help!
Best,
Ingrid
Hi! I received the hearts and I am so in love with my purchase! Prompt delivery and very satisfied. I will share your site with friends. Hope this finds you well .
Best

Megan
Hi Kevin,
I just wanted to thank you for the prompt and efficient service. I received this order on Monday, November 4, 2019. Thank you so much. The seed paper hearts added a special touch to our memorial service. My sister-in-law was very moved and appreciative of this special gift. Sincerely, Nancy Allen