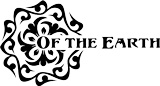 Customer Service Center
If you have any questions, please feel free to contact us.
We will be closed on Thursday November 24th, Friday November 25th, and the last day we are working in December is the 23rd. We will open again on January 2nd.
Our factory store is now only for will call pickup of online purchases. We do not offer in store shopping.
Text or Call: 206.462.7022
USA Toll Free Phone Number: 1.888.294.1526
Shop and Mailing Address:
Of The Earth
7706 Aurora Ave. N
Seattle WA 98103
Hours: 10-6 M-F Pacific
Email: ote "@" custompaper.com