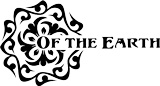 Handmade Flower Stickers on Cotton Paper
This unique embellishment is a simple disc of handmade paper with a peel and stick adhesive on the back and a glued in place pressed flower on top. Ideally this would be used on an invitation, menu, program or place card.
These are not chemically dyed. These are all natural straight from the plant to you.
The circle measures 1.5 inches in diameter. The flowers vary in hue and size. These should not be used where they will be subject to rough treatment as the petals can be dislodged. Unlike our conventional stickers, these do not have a matte clear plastic protective cover.
Our other flower sticker options are here.

Pack of 12 - $7.50
Each Sticker - $0.63
Cedar Branch

Mini Daisy

Pack of 12

Pack of 12

Single Sticker

Single Sticker

Blue Hydrangea

Pink Larkspur

Pack of 12

Pack of 12

Single Sticker

Single Sticker

Purple Larkspur

Queen Anne's Lace

Pack of 12

Pack of 12

Single Sticker

Single Sticker

Sunflower

Pack of 12

Single Sticker

Copyright 2023 All Rights Reserved - Of The Earth 7706 Aurora Ave. N Seattle, Washington 98103
Local/International 206.462.7022, Fax 206.462.7024 Toll Free US 1.888.294.1526
Paper
Invitations
Kits
Ribbon
Favors
Supplies