Order recycled cut or torn edge printed cards
This card can be a simple affair if your event is in one easy to find location, or it can include a map and directions from the church to the reception hall if your event requires. You want to be sure that your instructions are clear and error free. A direction card that has been poorly assembled or proofed can sour the day for everyone. This card is often where accommodation and local activity information is included. More casual events and folks who are looking to reduce paper usage will include phone and email response requests on this card too.
From $0.85 each these cards can be handmade, torn or cut edge, plantable or simply recycled.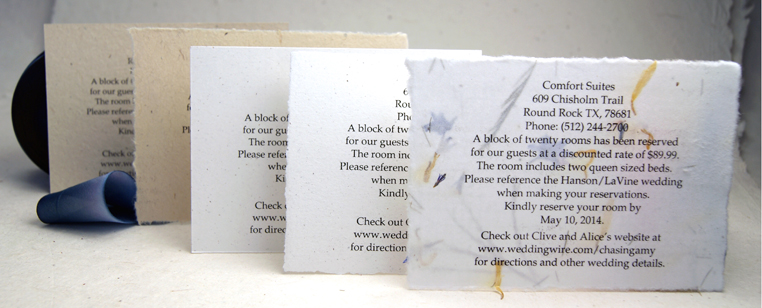 Direction card options (click to order)
Invitation Inserts
Reception Card Reply Card Direction Card Accommodation Card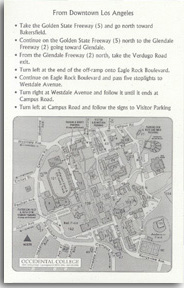 Cut edge direction card on recycled stock - $0.85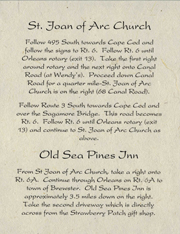 Cut edge handmade lotka direction card - $1.17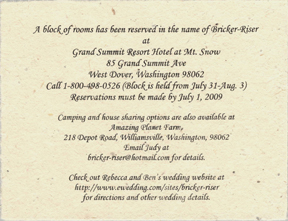 Torn edge handmade lotka direction card - $2.11

Copyright 2023 All Rights Reserved - Of The Earth 7706 Aurora Ave. N, Seattle, Washington 98103
Local/International 206.462.7022, Fax 206.462.7024 Toll Free US 1.888.294.1526
Paper
Invitations
Kits
Ribbon
Favors
Supplies