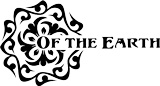 Do you have question you would like to ask? Email us!
You can also call 1.888.294.1526
Q. Do you only sell invitation sets?
A. No, you can purchase any individual item you would like.
Q. Can I just buy one sheet of paper?
A. Yes, absolutely!
Q. Can I purchase blank components from you so that I can print them at home?
A. Yes, although we do not recommend printing on our handmade paper.
Q. Can you put pansies in your paper?
A. No, you may only select from the flowers listed on our site.
Q. I only need 20 invitations, do you make small orders?
A. Yes, absolutely! We do have a minimum charge of $30.00 on all printed pieces.
Q. Do you make your own paper?
A. Yes, each sheet is formed by hand in our Seattle studio.
Q. Can I purchase more envelopes then invitations?
A. Yes, and you do not need to order blocks of 25 either.
Q. I am in a hurry, can I pay extra for a rush order?
A. You can pay for rush shipping but our custom processing time is 1 week.
Q. How big are your sheets of paper?
A. Our largest sheet is 20" x 30". We can tear these to any size for you.
Q. I would like to buy full sheets of paper and tear my own invitations to size, is it hard?
A. No, it is not hard but it is time consuming.
Q. I want you to tear the paper but I would like to assemble them, is that possible?
A. Yes, you are welcome to assemble them.
Q. Do you have a catalog?
A. No, our web site is our catalog.
Q. Do you sell your papers wholesale?
A. Yes. Select designs only to approved vendors in bulk.

Copyright 2021 All Rights Reserved - Of The Earth 7706 Aurora Ave. N Seattle, Washington 98103
Local/International 206.462.7022, Fax 206.462.7024 Toll Free US 1.888.294.1526
Paper
Invitations
Kits
Ribbon
Favors
Supplies