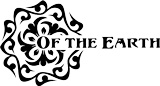 Copyright free images
The images below can be added to your invitation cards and envelopes at no additional charge. If you have your own graphic image that you would like to include with your invitation you can send us the image file and we will include your image at no charge. Alterations are available for a fee.
These images are not recommended to be used in combination with ribbon or other attachments. Your image choice should blend with your font selection. To create a cohesive invitation package you can include the same imagery on each invitation component, tying the response card, reception card, envelope and invitation together.

Copyright 2021 All Rights Reserved - Of The Earth 7706 Aurora Ave. N Seattle, Washington 98103
Local/International 206.462.7022, Fax 206.462.7024 Toll Free US 1.888.294.1526
Paper
Invitations
Kits
Ribbon
Favors
Supplies