Here at Of The Earth, we love to celebrate makers, creators, and artists. The creativity and skill that our customers exhibit with our paper and silk products never ceases to amaze us.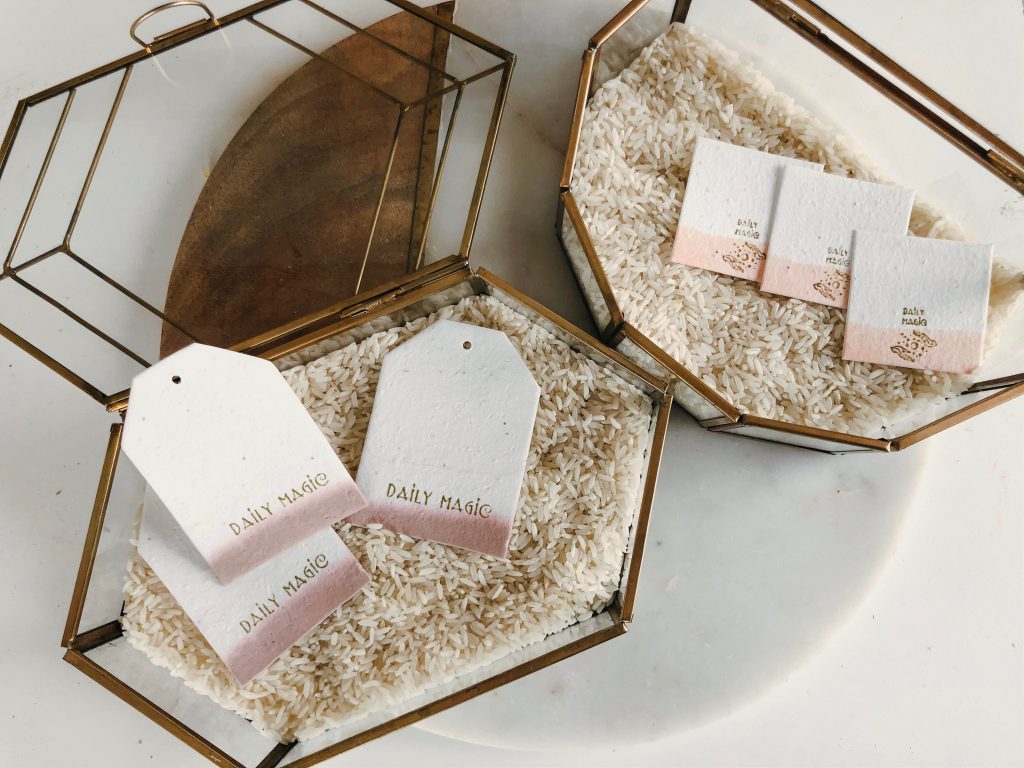 I'd like to shine a spotlight on Allyson of Daily Magic. You can visit her shop at www.livedailymagic.com.
Allyson is using our seed paper tags as backing cards for her beautiful jewelry designs.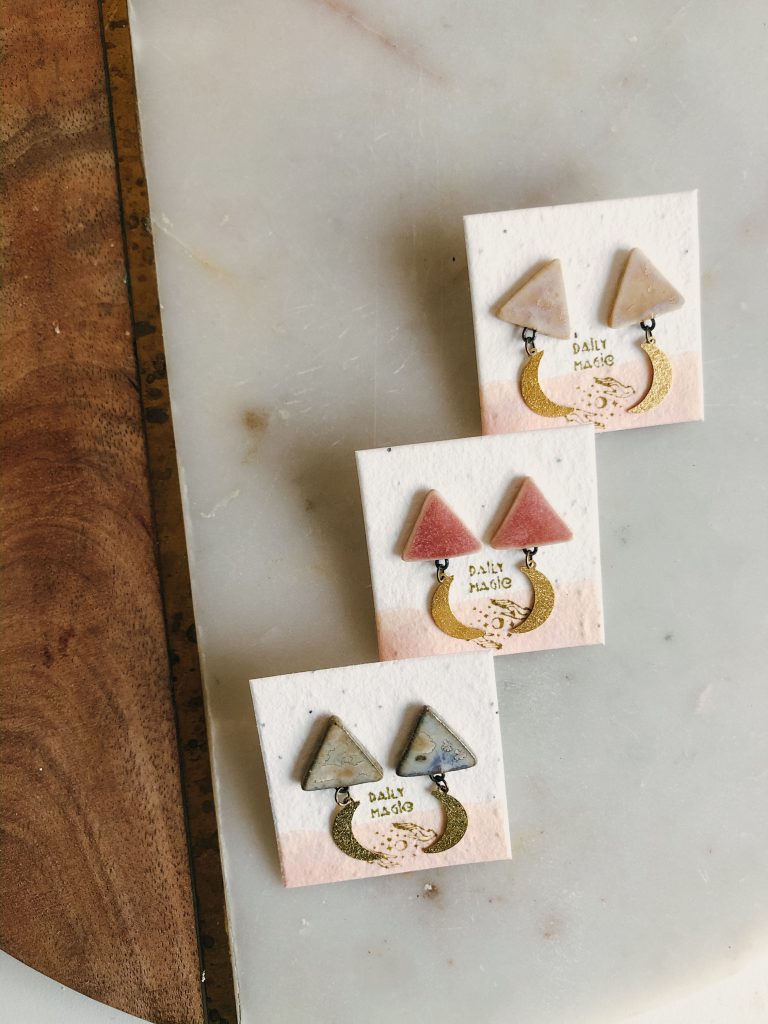 Here you can see our new 2″ square tags with pink watercolor. The Daily Magic logo was added with a stamp, which is a great and easy way to personalize our handmade seed paper goods.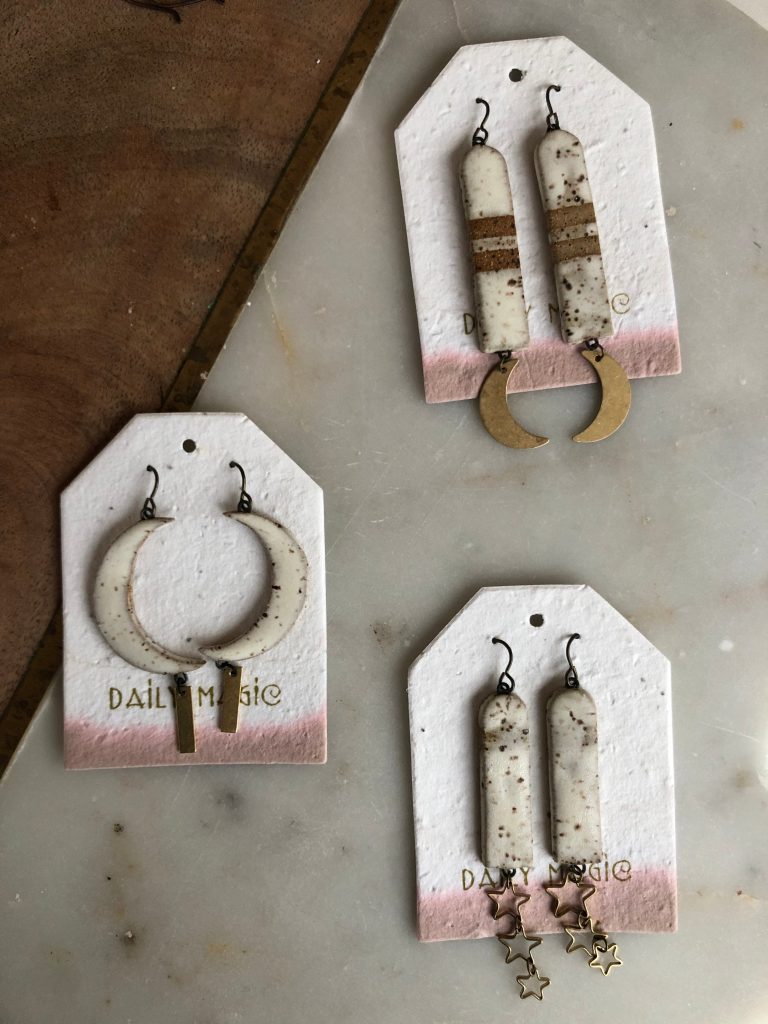 These are our large, 2.5″ x 3.375″ handmade paper tags, embedded with wildflower seeds. These tags are gently dipped into surplus fabric dye from our hand dyed silk ribbons.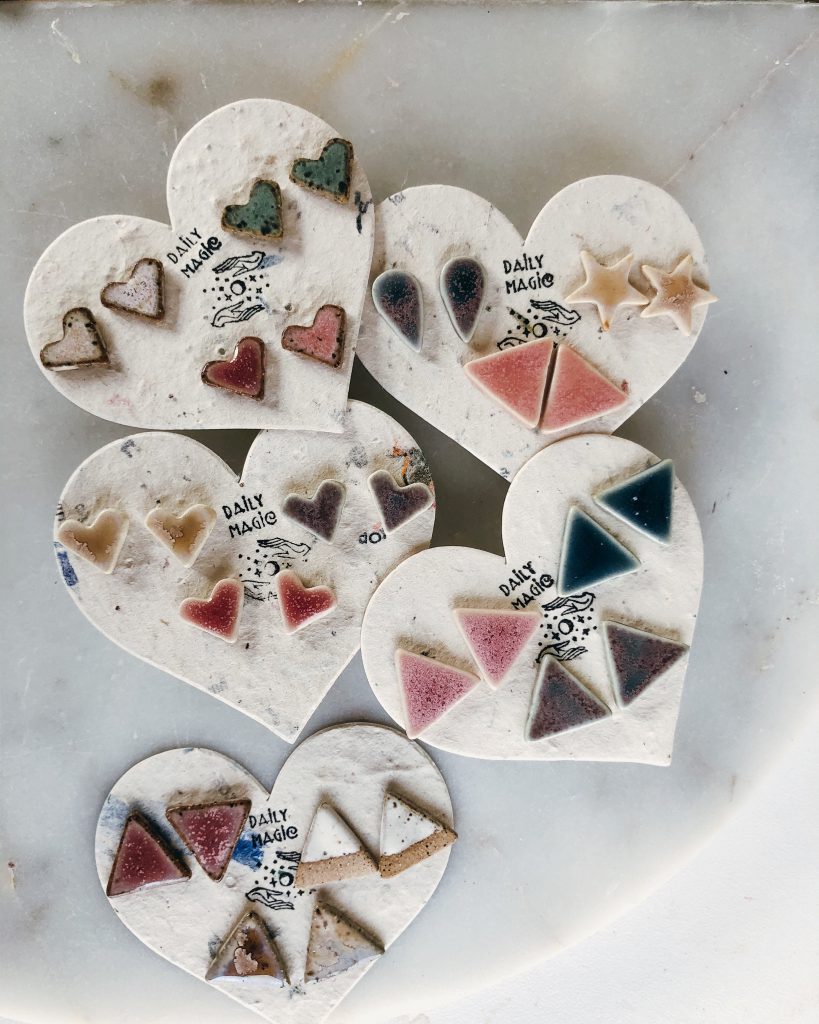 Here you can see our large seed paper hearts. These particular hearts are made of our #47s paper, which contains recycled lotka fibers and even pieces of junk mail!
Thanks again to Allyson for her beautiful photos and wonderful feedback.