What do we do?  We make paper and ribbon, right?  Piece of cake.  Two products, easy peasy.  Well no actually, we have over four thousand inventory items currently featured on our website and thousands more when you consider the custom work we offer.  This includes everything from the aforementioned Accommodation Cards to Memorial Invitations.  Since starting this business eighteen years ago, we have greatly increased the breadth and depth of our collection.  While we continue to expand and take on a variety of products outside wedding planning, invitations and promotional events, we always welcome the opportunity to take on custom projects.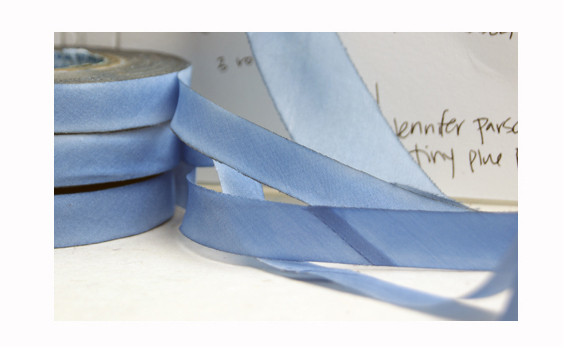 We created this custom silk ribbon for our friends at Tiny Pine Press in California who needed to match a fabric color for invitations and wedding day decorations.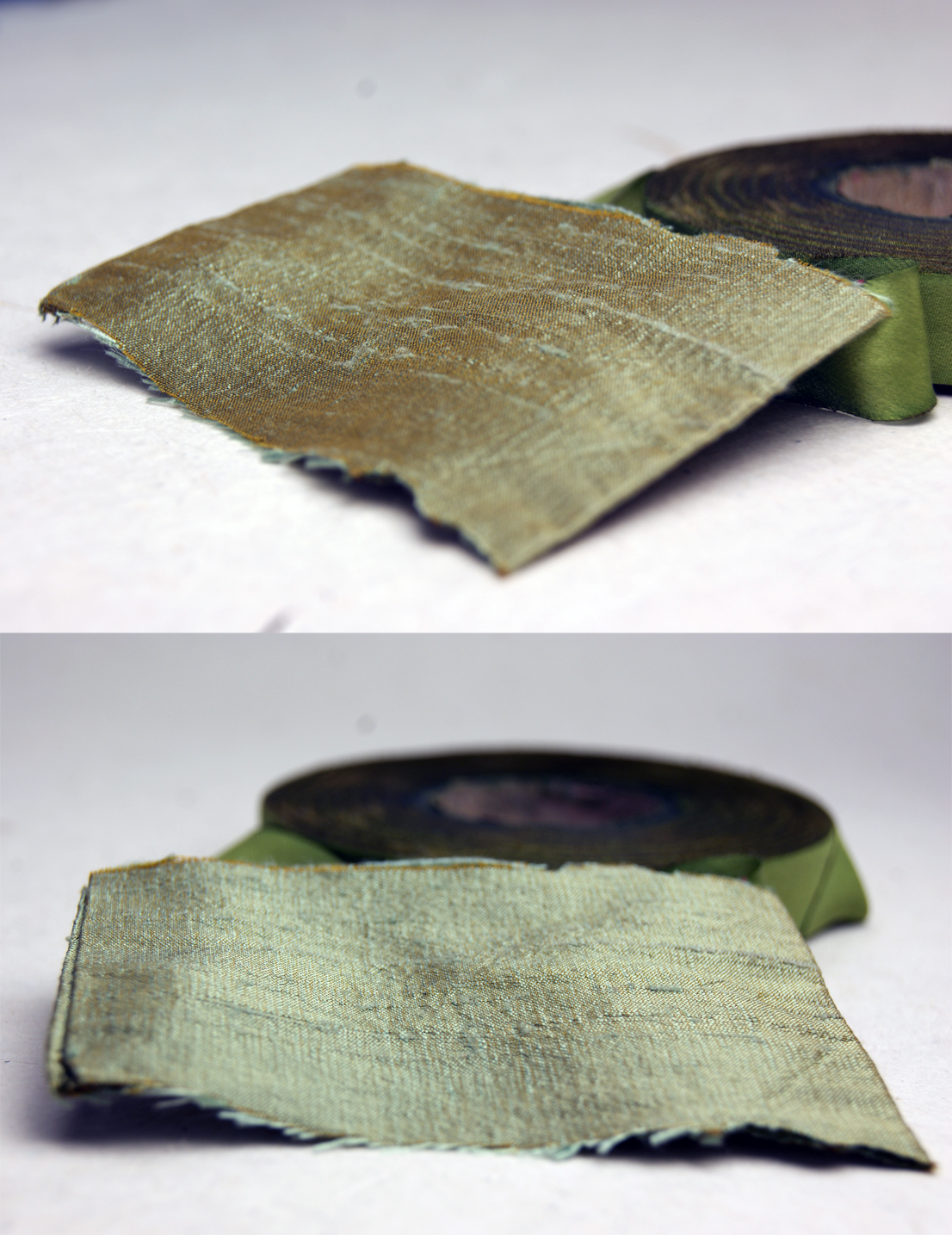 We took on a custom matching dilemma for Susan Hammer of Fontastic in Georgia.  Ultimately this order did not go with our hand dyed silk.  We could not match the effect created in this Dupioni silk where threads of different colors are woven together and seem to shift color from different angles.  We were able to provide a ribbon for her wedding programs, just not one we dyed by hand.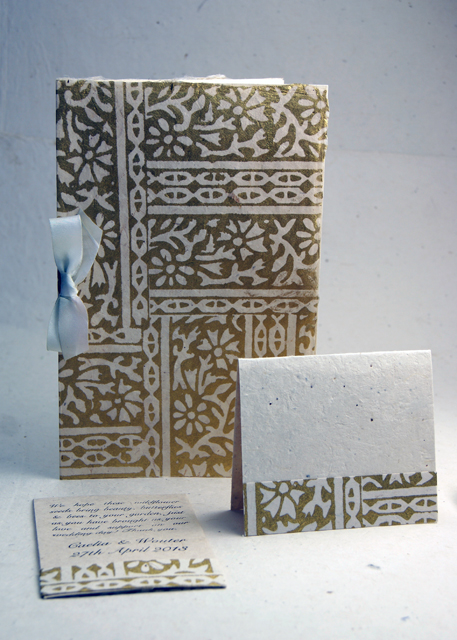 A beautiful custom place card for an English bride.   This customer has been working with us for close to a year planning her wedding.  Tomorrow is the big day!  April, 27 2013.  We are very excited for her and all of the couples we have the pleasure of working with.
If you are in need of a custom piece, please contact us directly.  Some of our favorite and most innovative works come directly from client commissions.