This unique paper twine is being sold in 8 yard length and 54.7 yard spools. Pictured is the full 54.7 yard spool. This hand twisted paper twine has been carefully dyed with vegetable based dyes so you can put an Eco-friendly finishing touch on your product or project. No trees were harmed to create this item as the handmade paper used to make the 1″ strips is made from the bark of a shrub. The best thing about this twine is that you can unwrap the cut end and create cute little leaf ends for a very natural vine looking attachment. The twine is formed by cutting our large 20″ x 30″ handmade sheets into 1″ strips and then these 30″ x 1″ lengths are pinched together in an overlapping joint to create the continuous spool.  View an ordering page here: Eco Twist Ribbon
Our available colors are:  Sequoia; a cool Brown with lighter pale undertones, Hemlock color; an rich Brown with orange and red tones, Birch natural color; the natural paper state, without dye, Spruce blue color; an rich India ink blue tone and Aspen green color; an earthy brown green tone.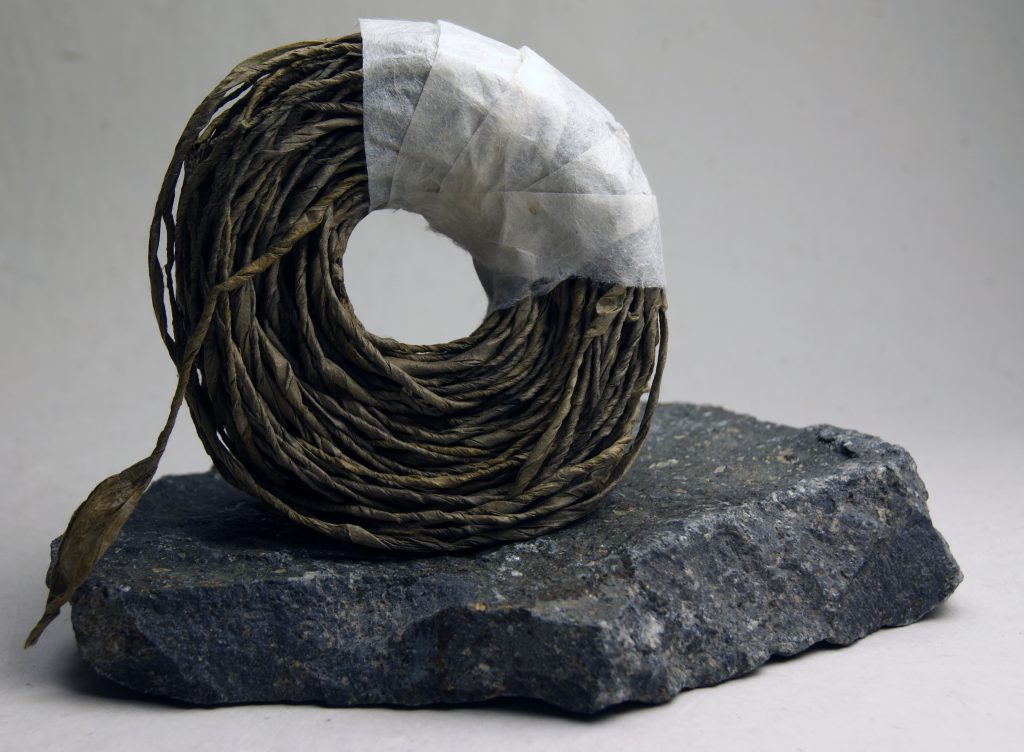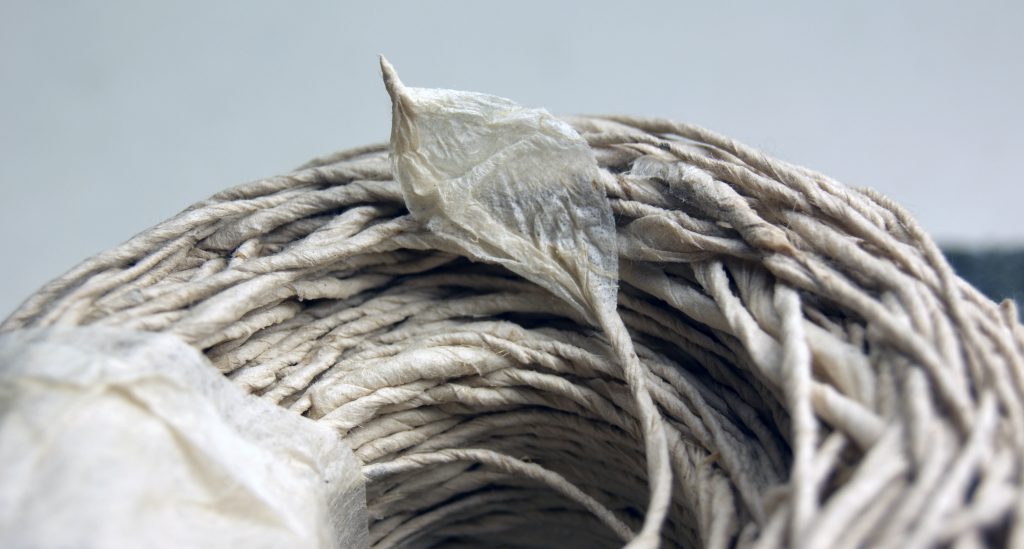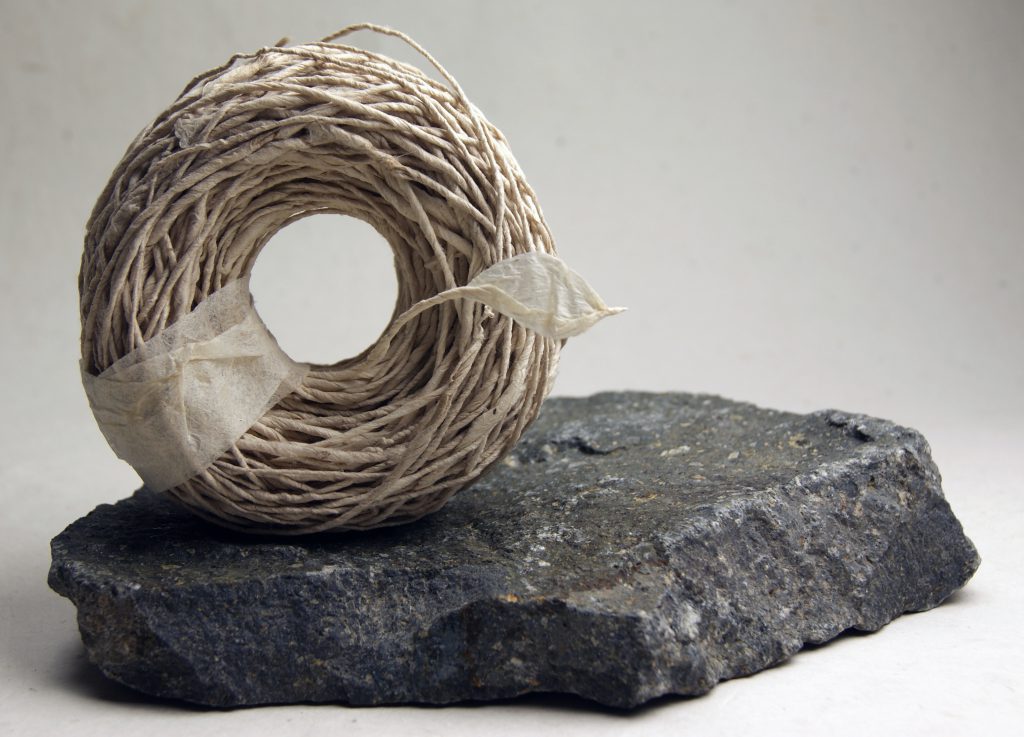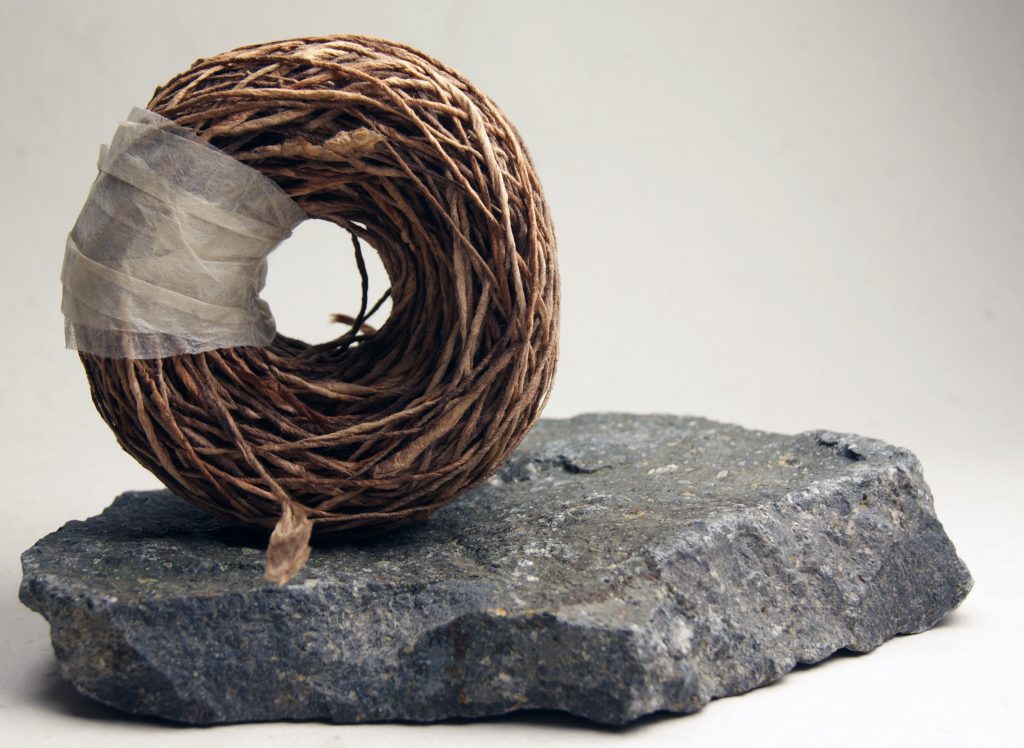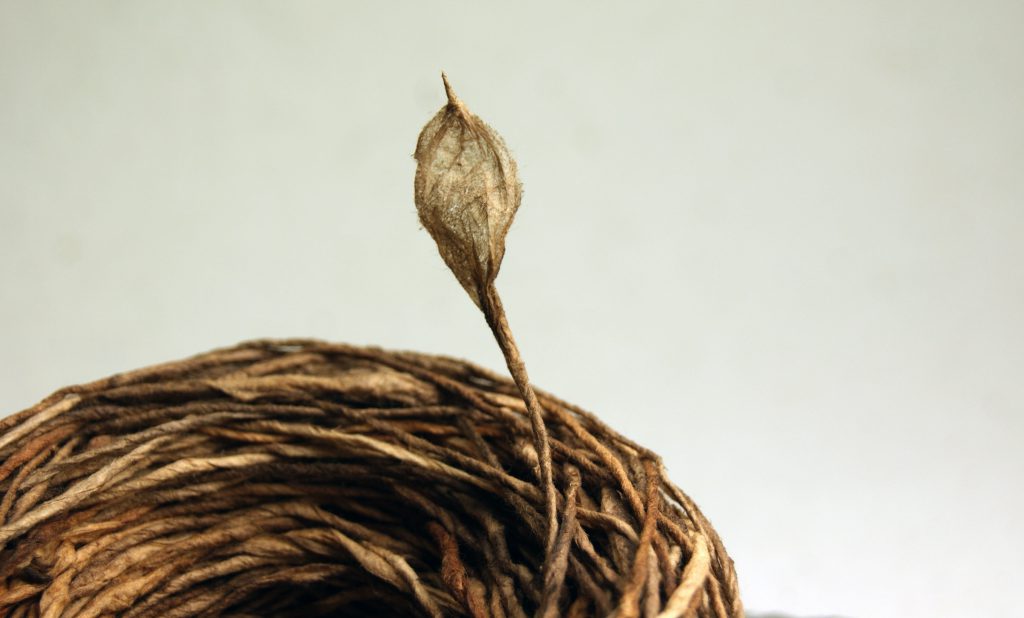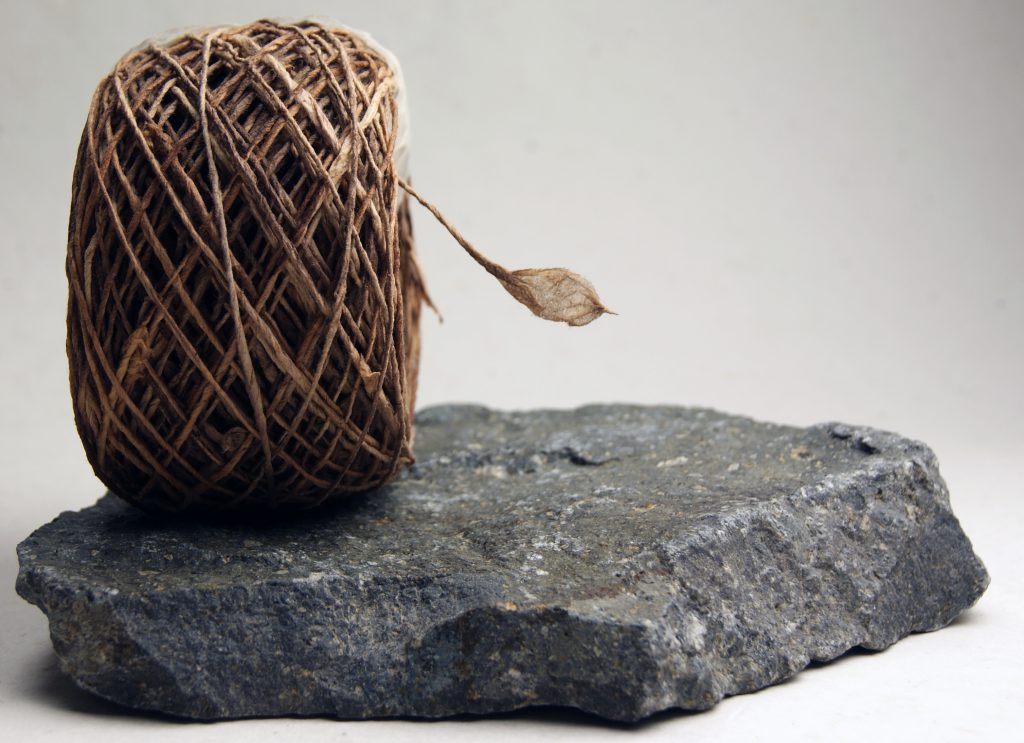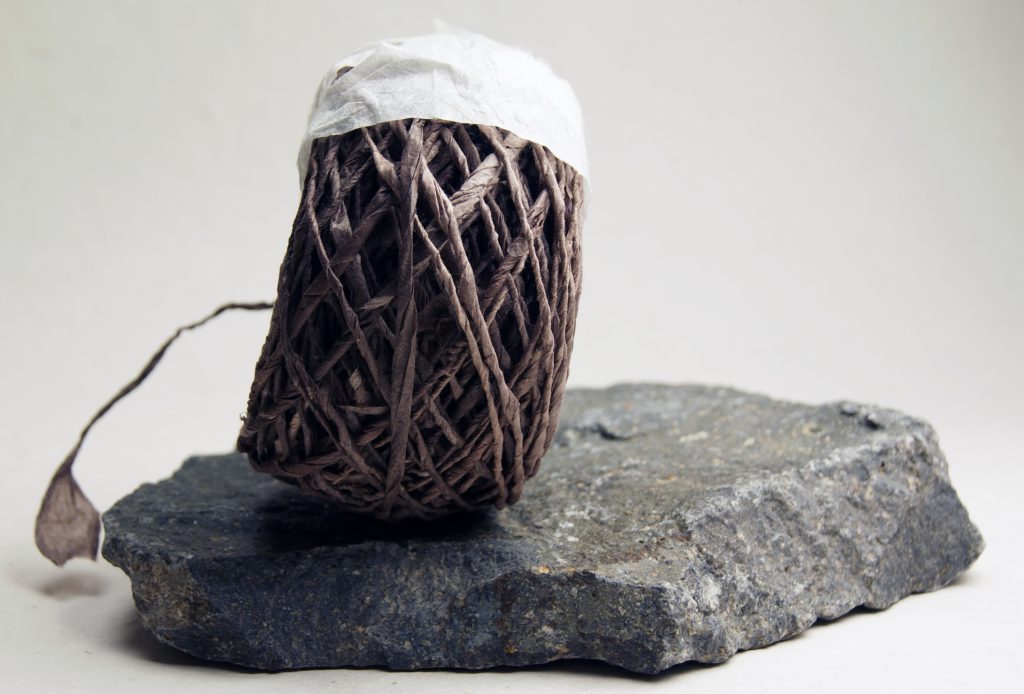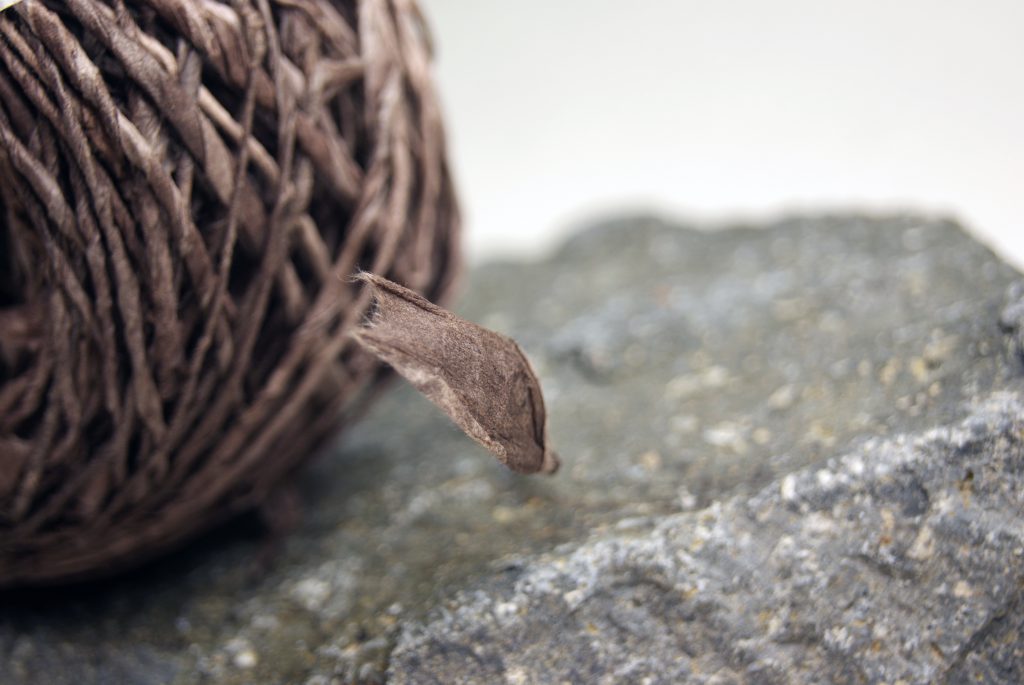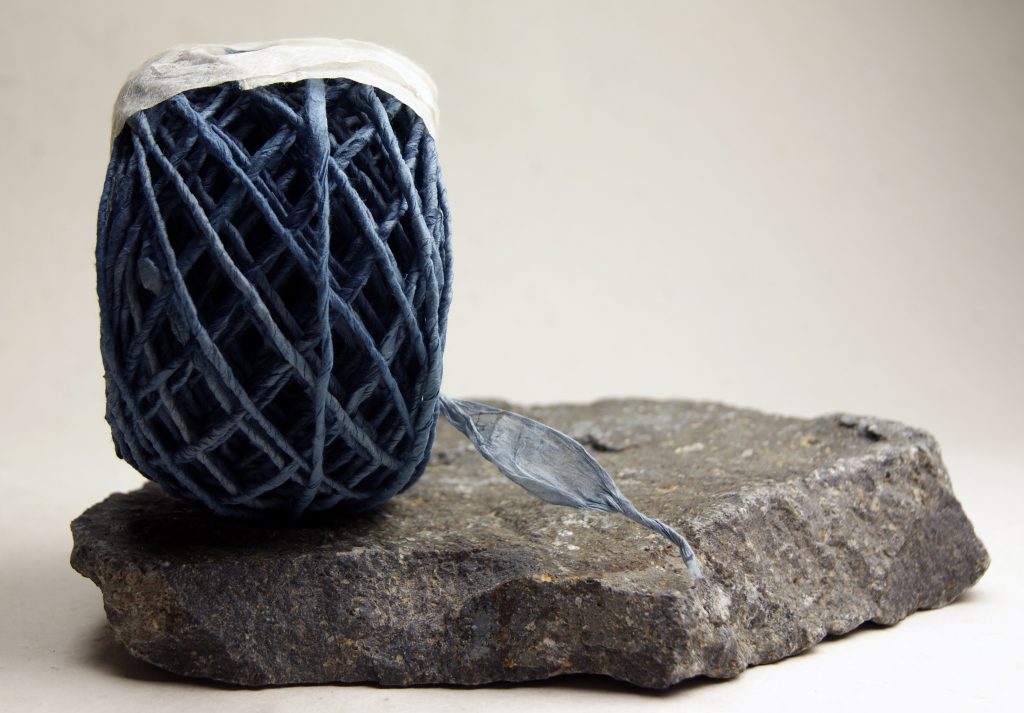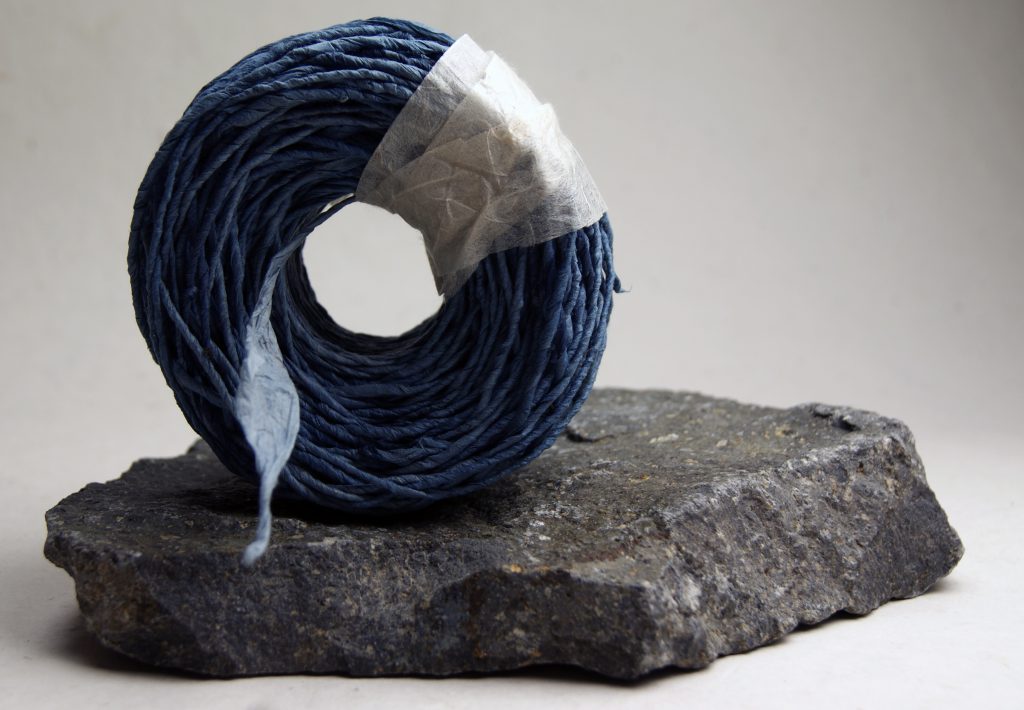 Lotka is made in the highlands of Nepal by rural craftspeople. The Daphne bush is farmed and harvested from 3-4 year old plants that are cut down and stripped of their bark to become the raw material from which the sheets are formed. The plant is not destroyed when cut down, it regenerates from the root. The cane like stick, once it's bark is removed is dried and used to heat the villagers homes and to provide cooking fuel for meals and also for the production of the paper. All of the water used in the paper production is reclaimed and reused. The bark is beaten by hand and boiled to break it down to a pulp (where it is mixed in with recycled pulp and paper scrap collected from the card and envelope manufacturing process) that is then pored into screens to form the sheets. These sheets are then dried in the sun. The whole process is not only earth friendly but also provides a large community with a healthy enterprise. All of our lotka paper is at least 50% recycled fiber content.