We consider ourselves lucky to call the amazing Seattle-based Theo Chocolate a client.  They not only create insanely delicious products, they are also committed social entrepreneurs and conscious stewards of the environment.  It is always exciting to see how they incorporate our ribbons and papers into their displays.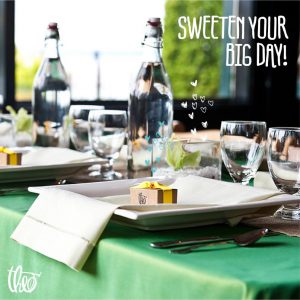 Last Friday Theo introduced a new Collection in connection with their "ongoing commitment to sourcing cocoa from the Democratic Republic of Congo (DRC)", the Congo Confection Collection was "designed for Mother's Day and inspired by the women of Congo (a portion of each box's sale will benefit ECI's work with women in the region)". We created the custom ribbon for this gift set and think it beautifully complements the already colorful and gorgeous package designs.
To learn more about Theo's commitment to the Congo, please check out their blog.  Purchase their Congo Confection Collection here.
Working with businesses, small and large, passionate about using environmentally responsible products and practices is always exciting and encouraging.  If you know of a company searching for a way to instill better practice please, send them our way!   We create beautiful custom products that meet the strictest client specifications and leave the smallest wake in the process.