For many of our customers the first thing that comes to mind when thinking of paper in the wedding planning process is invitations.  And while the invitation is obviously a vital part of the package, there are many supplemental materials that often need to be included with the star of the show.  Accommodation cards, depending on your style of wedding, serves an integral role in providing wedding details.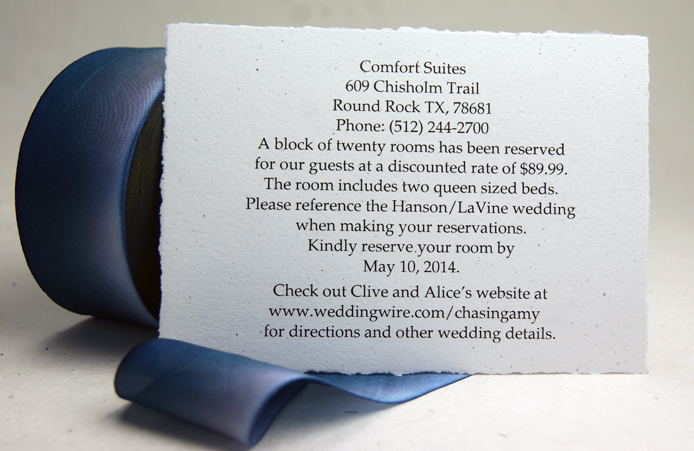 Wedding Accommodation Cards 101:
The purpose of a wedding accommodation card is to provide out of town guests with a selection of hotels in a range of prices. These cards often contain information on bridal party group rates if you have made arrangements with your local hotels. You can cut printing costs and paper usage if you can combine this card with your direction/map card. This card is an appropriate place to include information on activities if you anticipate your guests will have time to soak in the local culture.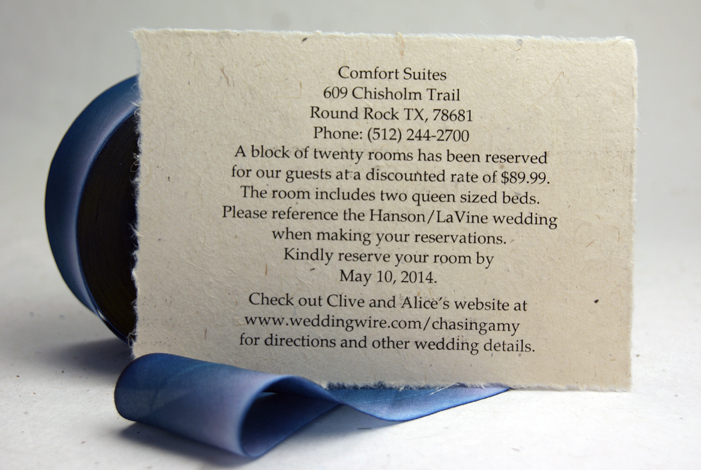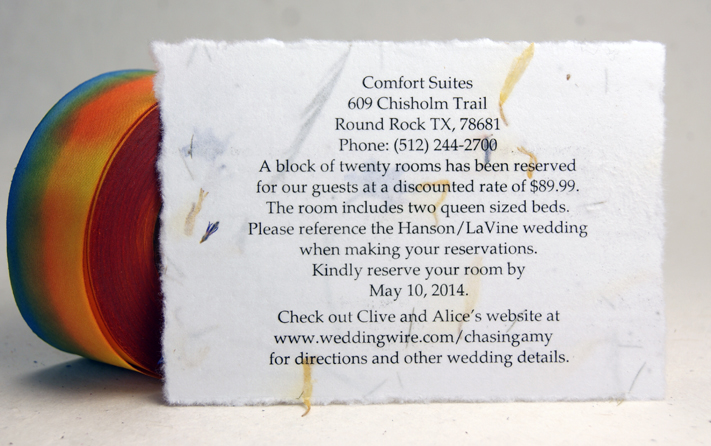 We often suggest this card as the best location for planting instructions for our seeded papers.  Letting your guests know that the beautiful invitation papers contain live seeds that will sprout if planted is critical if you want your guests to enjoy the bouquet of flowers these papers have the potential to become.  Giving them clear information about the seeds will ensure your guests start enjoying your wedding well in advance of your special day.
For text examples and more paper options please check out our online selection.