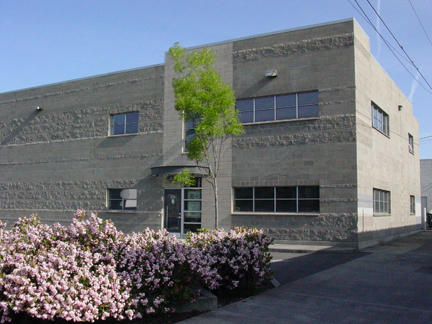 We have been in this great Seattle location now for three years, it seems time to post a photo of our space!  Located in the flight path of Boeing Field we had President Obama flying overhead twice last week for campaign fundraising events.  We are so close to the end of the runway, he was literally within 250 feet (straight up).   We can always tell something big is up as all other air traffic stops in advance of a presidential arrival.
If you have the chance to visit us, you should be sure to take a look at the other great Georgetown curiosities.  Fantagraphic Comics, All City Coffee, The Hangar Cafe are some of our favorites.  Here is a link to an article in the NY Times written in the month we moved here http://travel.nytimes.com/2008/06/01/travel/01Surfacing.html
We hope you can stop in and see our hand dyed silk ribbon and paper making efforts.