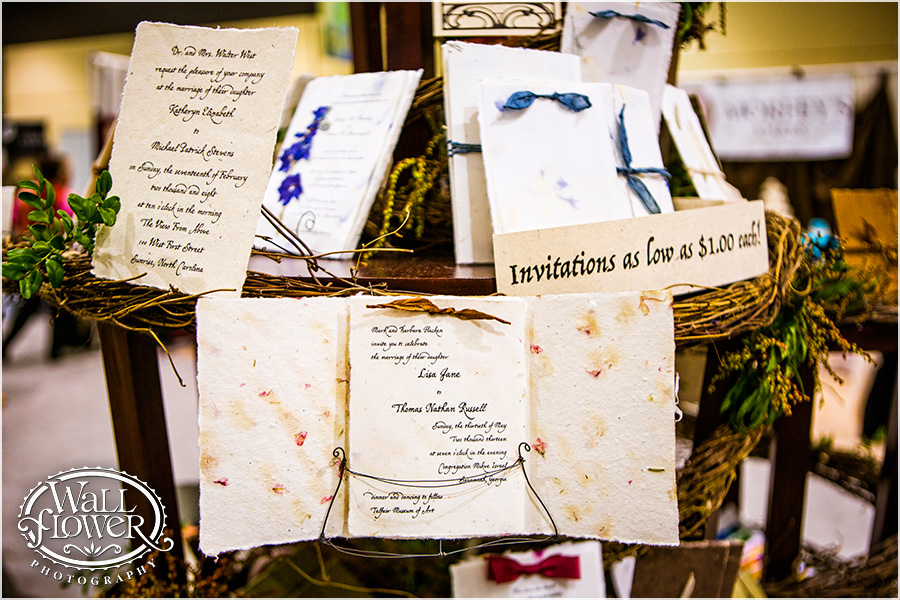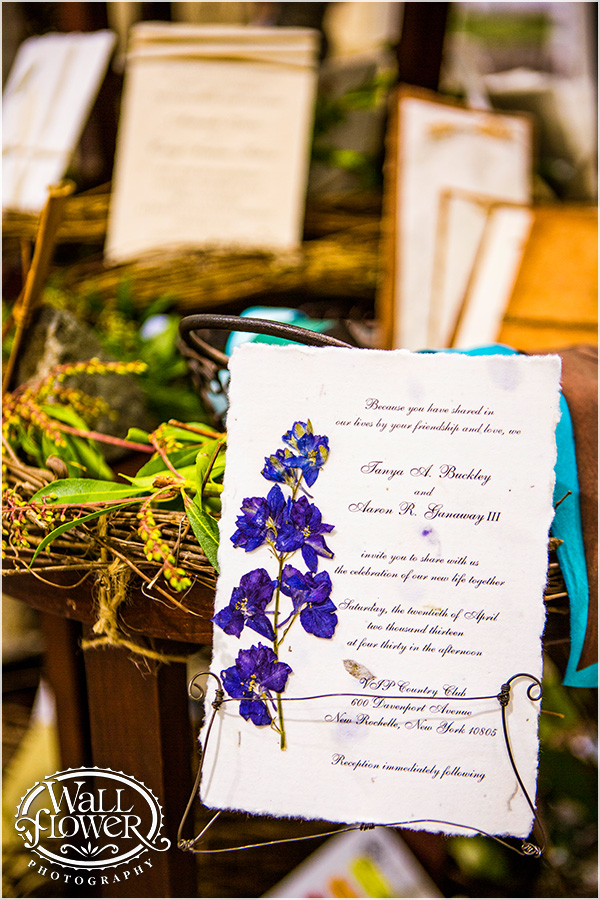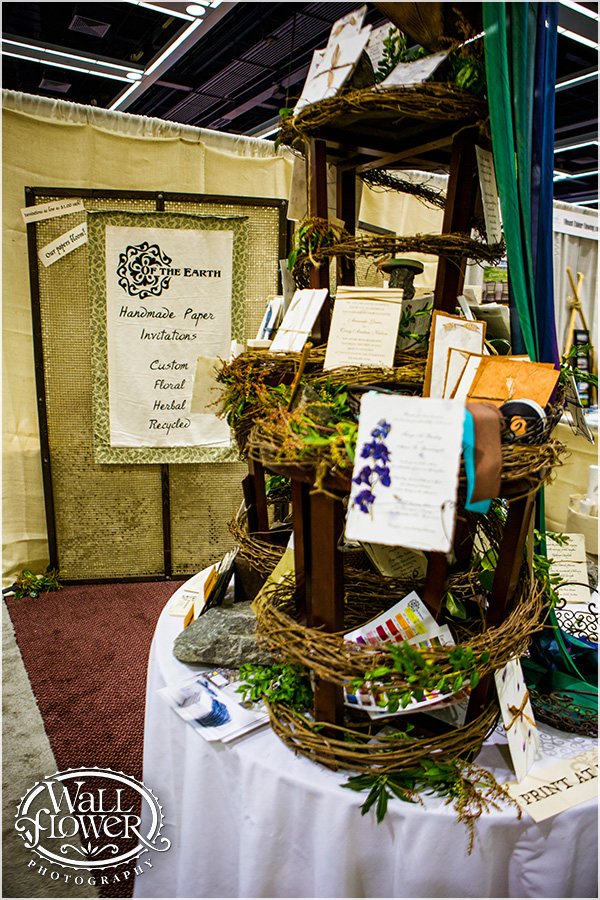 Just wanted to share with you photographs of our seed paper invitations display at the January Seattle Wedding Show.  Wallflower Photography came by our booth and wanted to snap a few photos of our display, we of course said yes!  They just sent these to us and we love them!
Please note how much better professional photographers can capture our handmade invitations – even without studio lighting.  If you look at our earlier post you can see a dramatic difference.  Think about that next time you are shopping online; how bad photos can really impact your impression of a product.
Thanks so much for sharing Wallflower Photography!  We love your work!
You can find the full set of photos from the Seattle Wedding Show on Wallflower Photography's special wedding show photography webpage; the direct link to the 2013 SWS photo gallery is www.wallflowerphoto.com/weddingshows/galleries/SeattleWeddingShow2013.
If you want a sample invitation to hold in your hand so you can see the difference between your screen and the real thing, just visit our sample request page so you can get yours for free!  Be sure to tear off a bit and plant it to watch what grows.  Our unique blend of seeds that are embedded in our papers is listed below.
Our North American wildflower seed blend paper contains all of the following wildflower seeds:
Perennial
English Daisy
Perennial
Tussock Bellflower
Annual
Lilac Godetia
Annual
Monkeyflower
Biennial/Perennial
Foxglove
Annual
Dwarf Spurred Snapdragon
Perennial
Showy Evening Primrose
Annual
Red Corn Poppy
Biennial/Annual
Catchfly
Perennial
Creeping Thyme
This blend is specifically designed to be mailed and planted in all growing regions of North America. With the proper care some of these flowers will thrive from New Mexico to New Brunswick.