Recently we have been highlighting some of our custom commissioned projects on the blog.  Many fall within the event/wedding industry, and some are in a unique category all their own.  One sector of the business that we are particularly excited about, largely because of how it speaks to businesses making better choices on their environmental impact, are the promotional materials we produce on seeded papers.
We work with numerous advertising agencies to create promotional materials for their environmentally focused client projects.  In the past we have collaborated on collateral for companies such as BBDO Atlanta, Environmental Defense, Walmart, International Paper, Fortune Magazine, Time inc, GE, Home Depot, Ivie Inc, Martha Stewart Magazine, Nieman Marcus, Paul Mitchell and have even produced Christmas cards for Yahoo!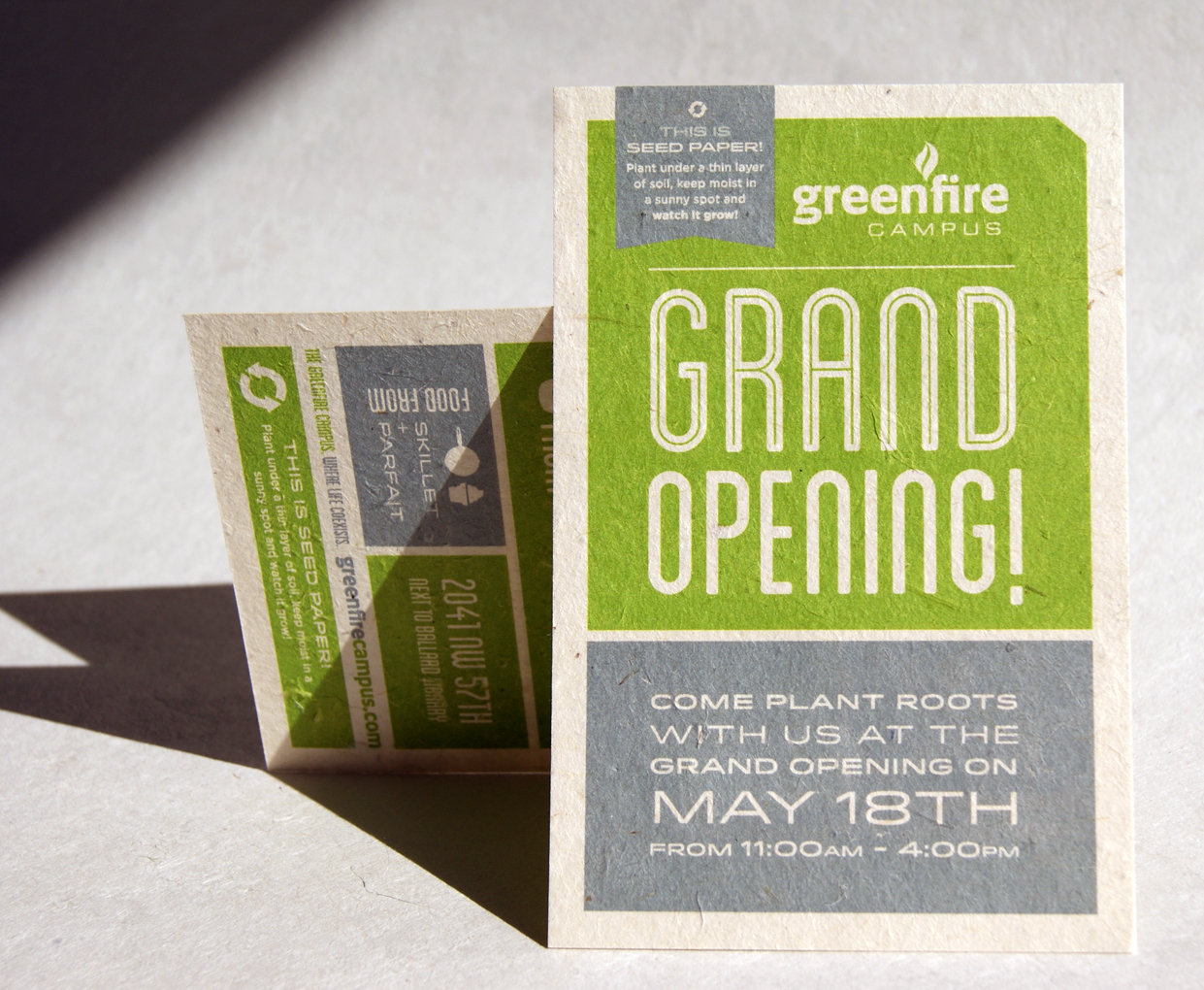 These flyers were created for sustainable community Greenfire Campus who "aims to achieve a practical balance between green construction and cost-effectiveness."
We encourage and welcome business of ALL kinds to reconsider the production of seed paper promotional goods.  As illustrated here, being a steward of the environment is not only restricted to companies that market themselves as "green".  When you consider that these custom seed paper flyers can be produced for less than $1.00 each it is hard to imagine why you wouldn't join this green movement.  Just imagine, your next promotion can not only generate new leads, new sales and new revenue, it can also generate oxygen as the plants that sprout from the seed paper clean the air!  If you want to rethink the approach to your next print campaign, let us know – we would love to brainstorm options with you!