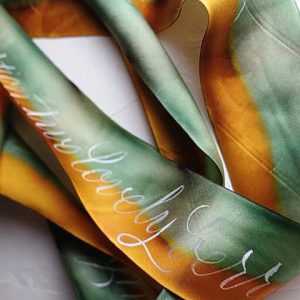 At the end of winter, a petite curly haired woman came into our shop looking for special paper to print her friend's painting onto. It was an image of Fairy Glen in Scotland. She planned to use the image in her wedding invitation.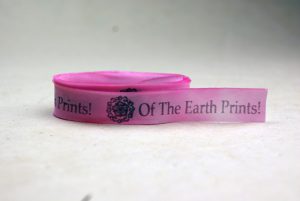 While she found our lotka seeded cardstock to be perfect for her project, she was also enchanted by the idea of using our hand dyed ribbons for a #handfasting ceremony. I told her that we can even print her and her fiance's names on the ribbon. I hope we see her in the shop again soon because that would be a fun project.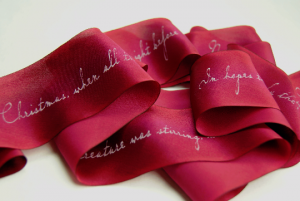 The green and gold ribbon image was posted in Pinterest by Studio Chavelli, one of our customers. It features hand-calligraphy for a bouquet. The pink and red images are printed here in our shop. So you can get a custom message printed in black or white.
You are welcome to come visit our shop in Seattle and find inspiration for your next celebration.
Here are some links to details about #FairyGlen and #Handfastings.
Handfasting
Fairy Glen